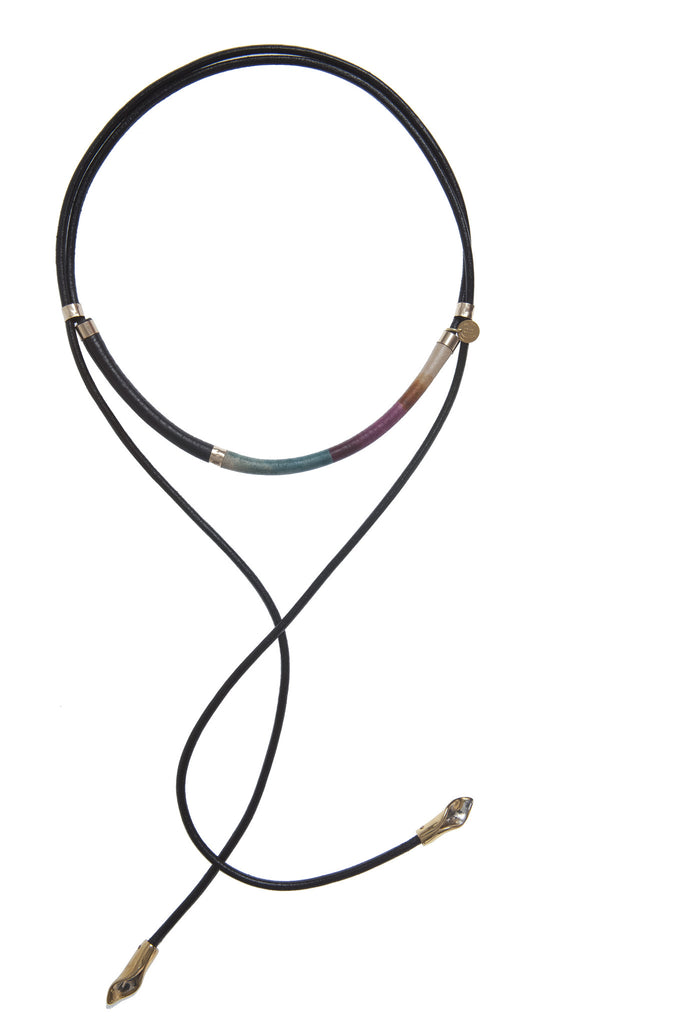 The Black Petallic Spectrum Necklace
£595.00
This adjustable innovative piece is one of this year's favourites .
It is made hand sculpted bronze petals which are heavy plated in sterling silver and 18ct gold.
The leather is carefully hand dyed with a unique colour palette, inspired by the osterospermum flower.
It can be worn in several ways and finishes off many an outfit beautifully.
This item is currently out of stock. This item will take up to 3 to 4 weeks to ship.