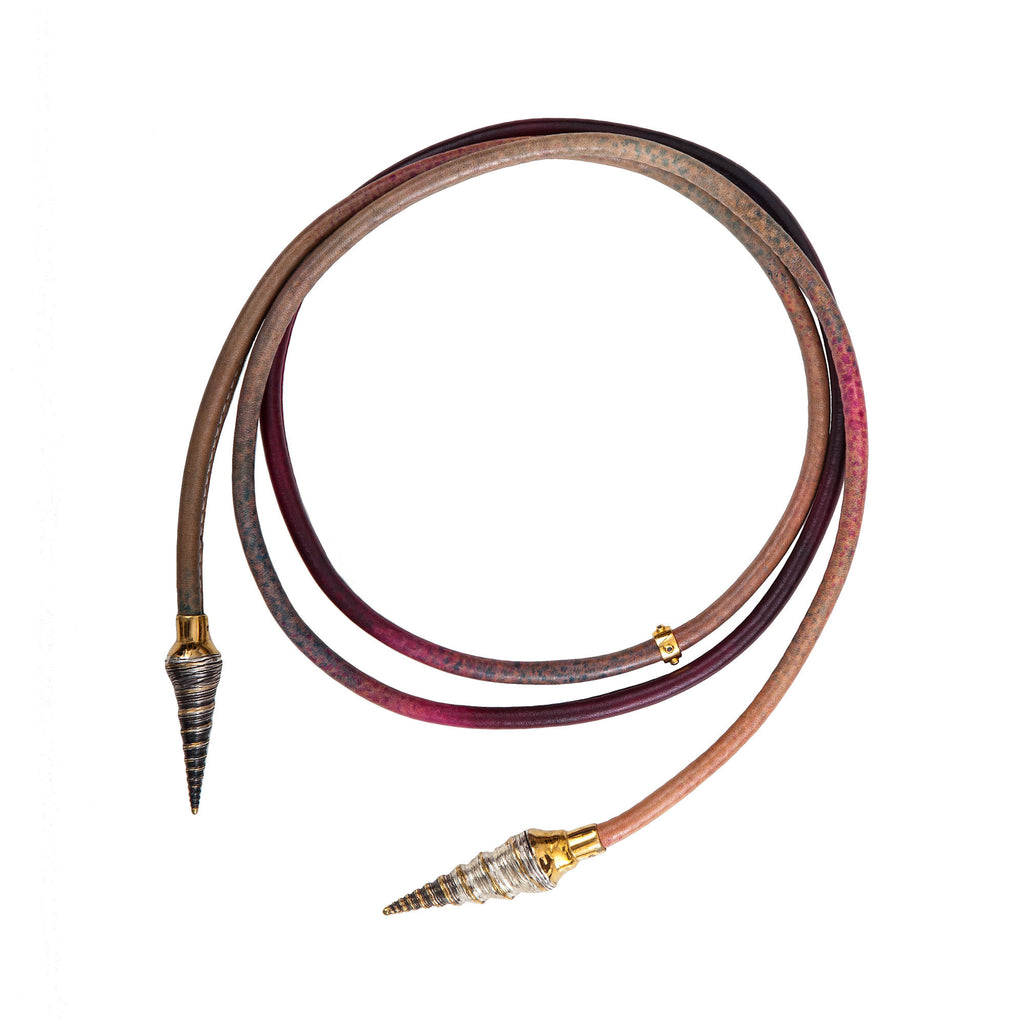 Double shell luxury wrap over necklace
£895.00
This is one of the key showpieces within the latest Nautical collection.
The highly versatile piece can be cleverly worn in at least 4 different styles.
The soft leather has been hand dyed and painted by artist and designer Jacey Withers.
The shells are cast in bronze with heavy sterling silver and 22ct gold plating.
Dark blue sapphires have been set in the 18 ct gold plated silver band which can move along the statement necklace.