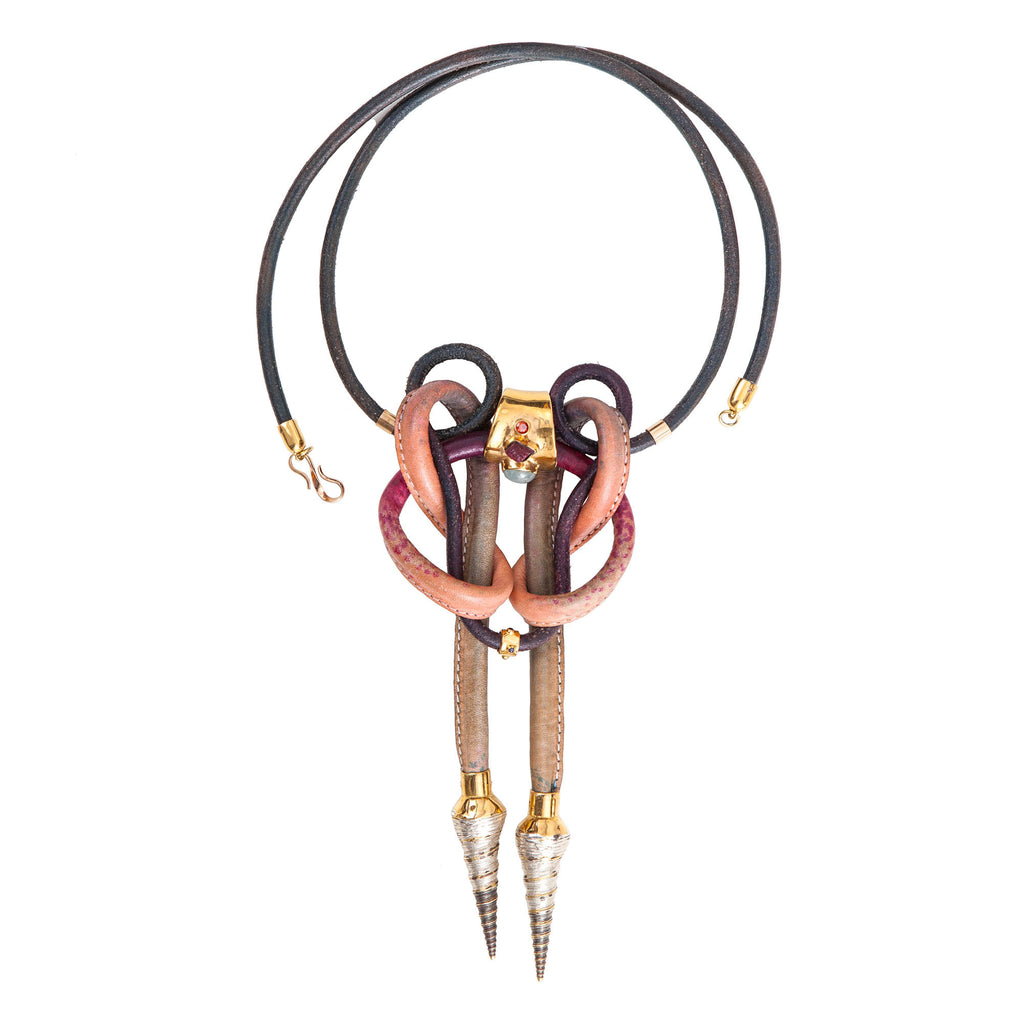 QUEEN OF THE SIRENS
£1,195.00
This piece is certainly one of the main luxury show pieces within the Nautica collection.
It is made with hand dyed leather, 22ct gold plated sterling silver.
The shells are cast in bronze with heavy sterling plate and 22ct gold plate.
It features blue sapphires, aqua marine and rough cut ruby.