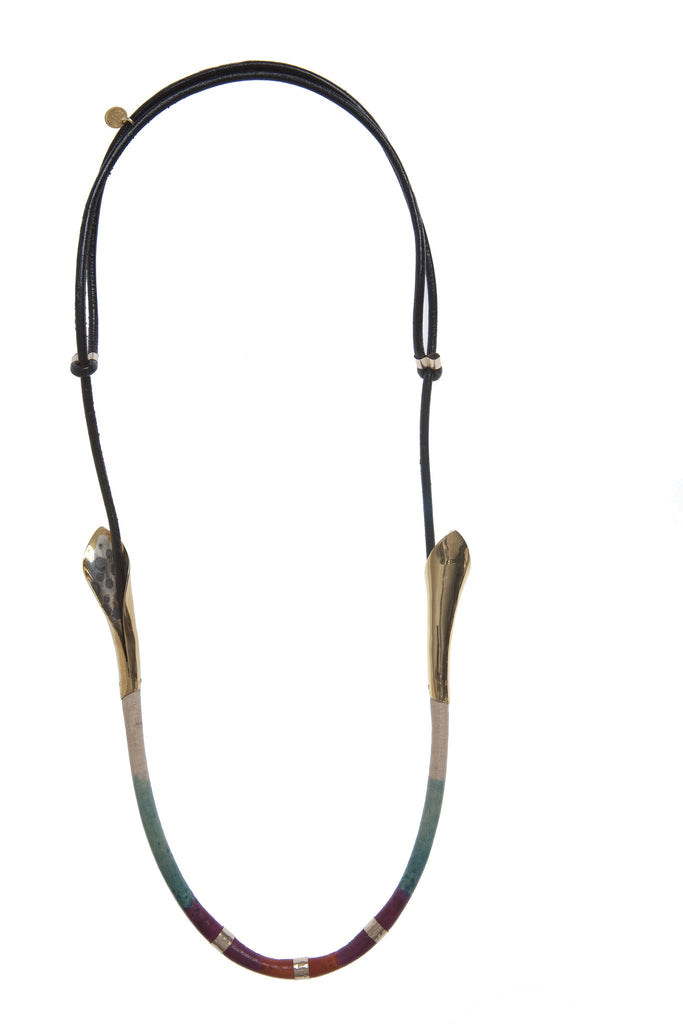 Double Gold Petallica Necklace
£795.00
This unique adjustable necklace is made with hand sculpted silver petals which are then heavily plated in sterling silver.
The petals are then oxidised and heavy plated with 18 ct gold on top to create the distinctive markings.
The leather is specially hand dyed by the designer with a colour palette inspired by the osterospermum flower.
It is both a work of art and a forward thinking piece of contemporary jewellery.