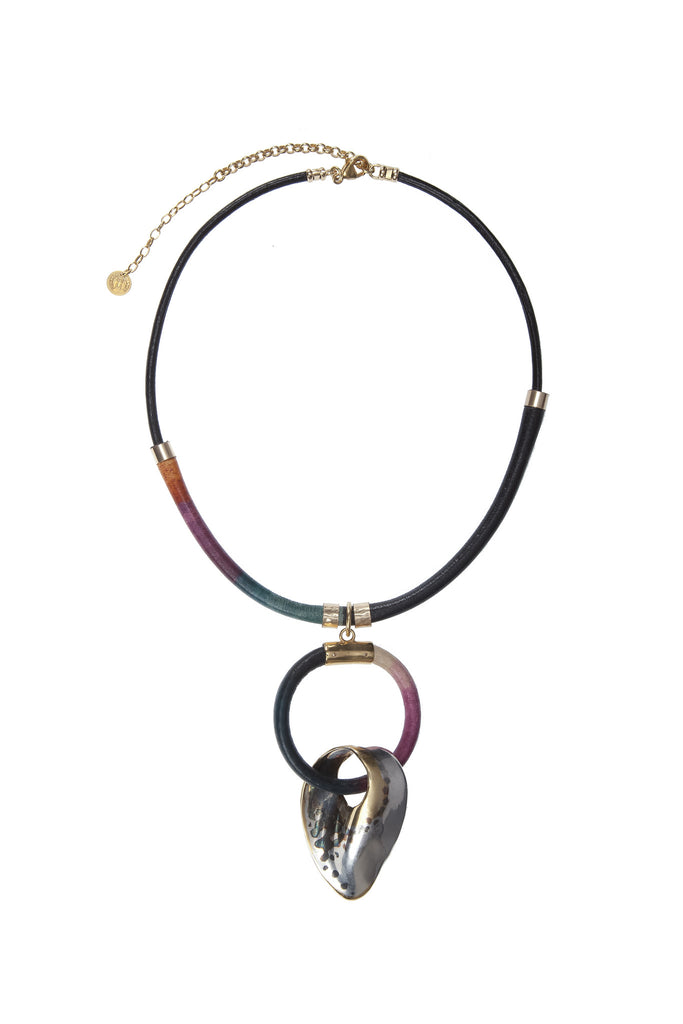 Multi-coloured leather petal blade necklace
£675.00
This stunning piece is hand sculpted in quality bronze with heavy sterling silver and 18ct gold .
The leather is carefully hand dyed mixing vivid hues together which look bold next to the metallic gold and black leather sections of the necklace.
The adjustable chain is heavy plated gold on sterling silver.