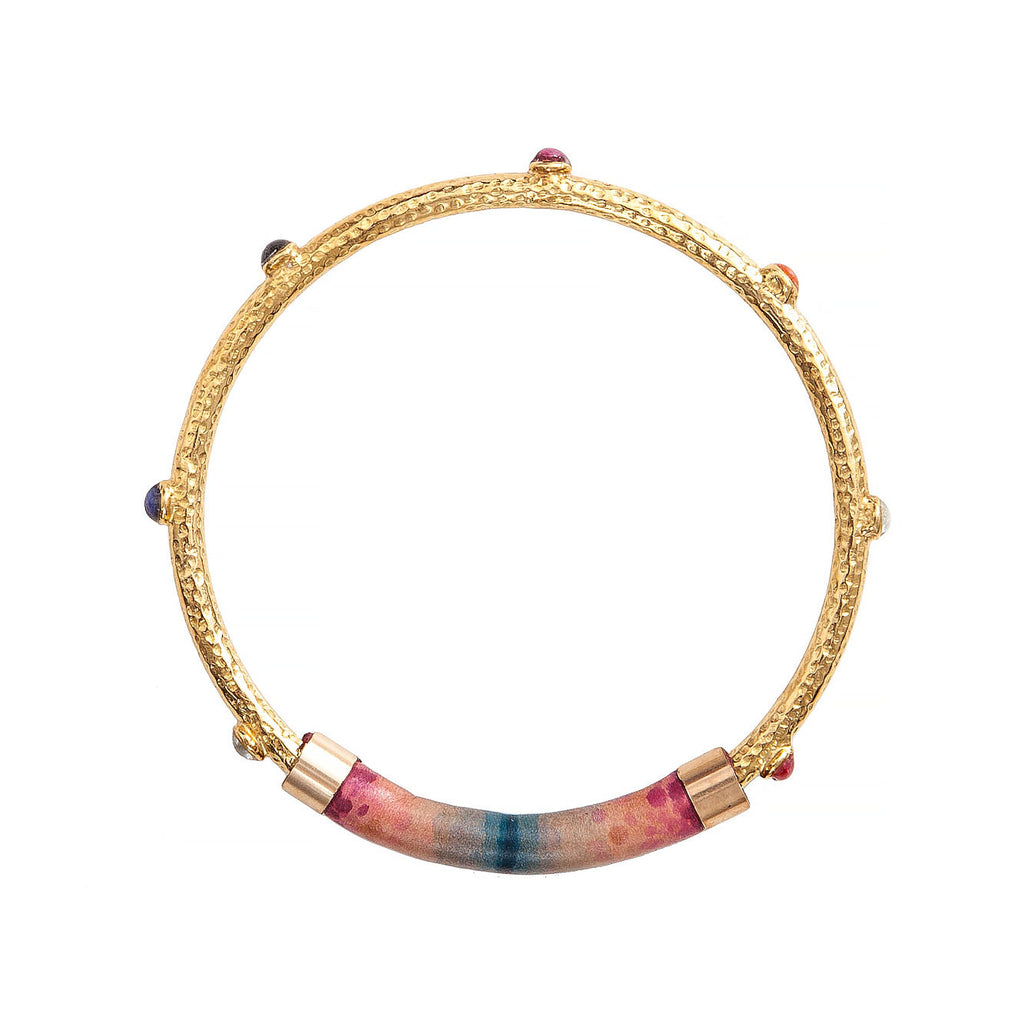 Semi precious sea urchin bangle.
£495.00
This unique sea bangle was inspired by the sea urchin.
It features semi precious stones including, sapphire, ruby, aqua marine, orange quartz and black onyx.
Each stone is protected inside a resin bubble.
The bangle is made in sterling silver with a heavy 18ct gold plating.
The leather is especially hand dyed and painted by Jacey Withers using his trademark technique.
Only 7 of the pieces currently exist in world.