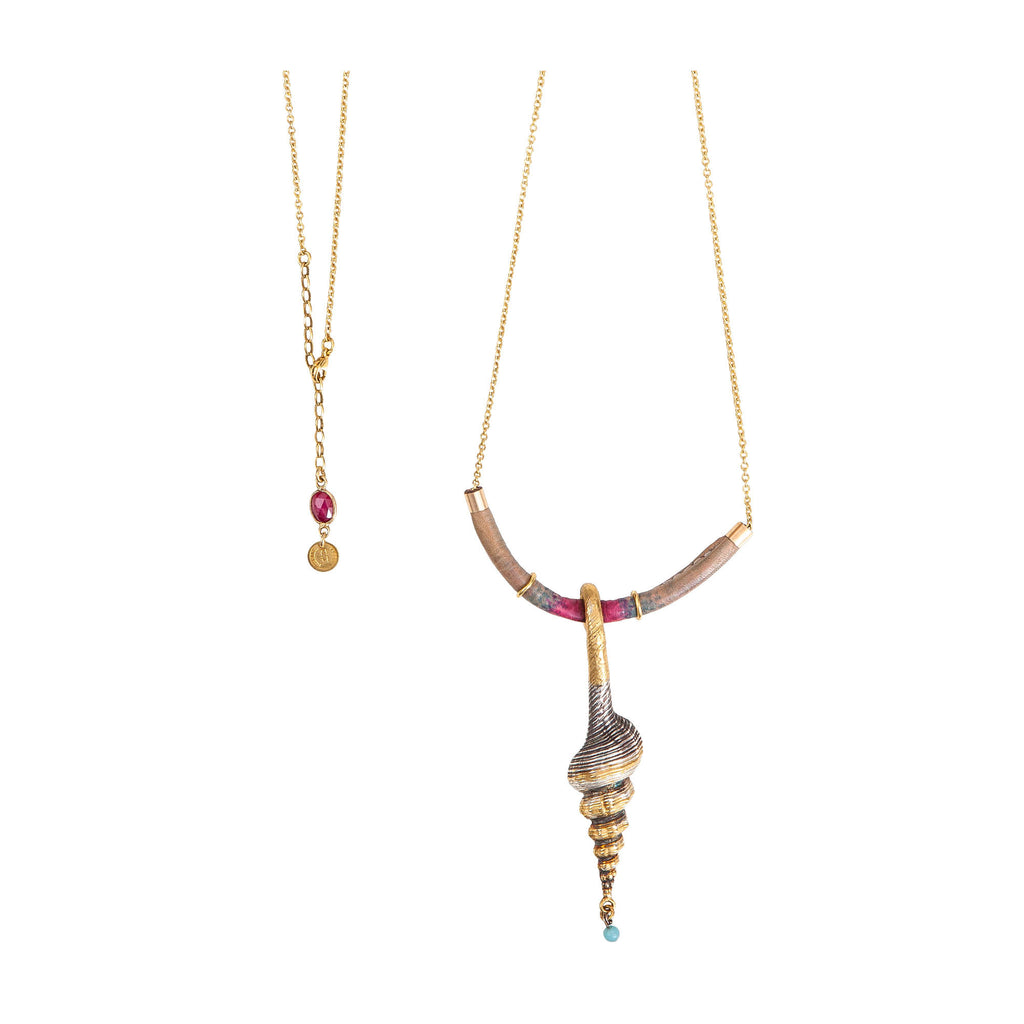 Nautilus long shell necklace.
£525.00
This striking necklace design is made with hand dyed and painted soft leather, sterling silver, 18 ct gold, plated bronze and brass.
The long adjustable plated chain has a dark red ruby set in the chain and a light blue amazonite stone adorning the shell centre piece.