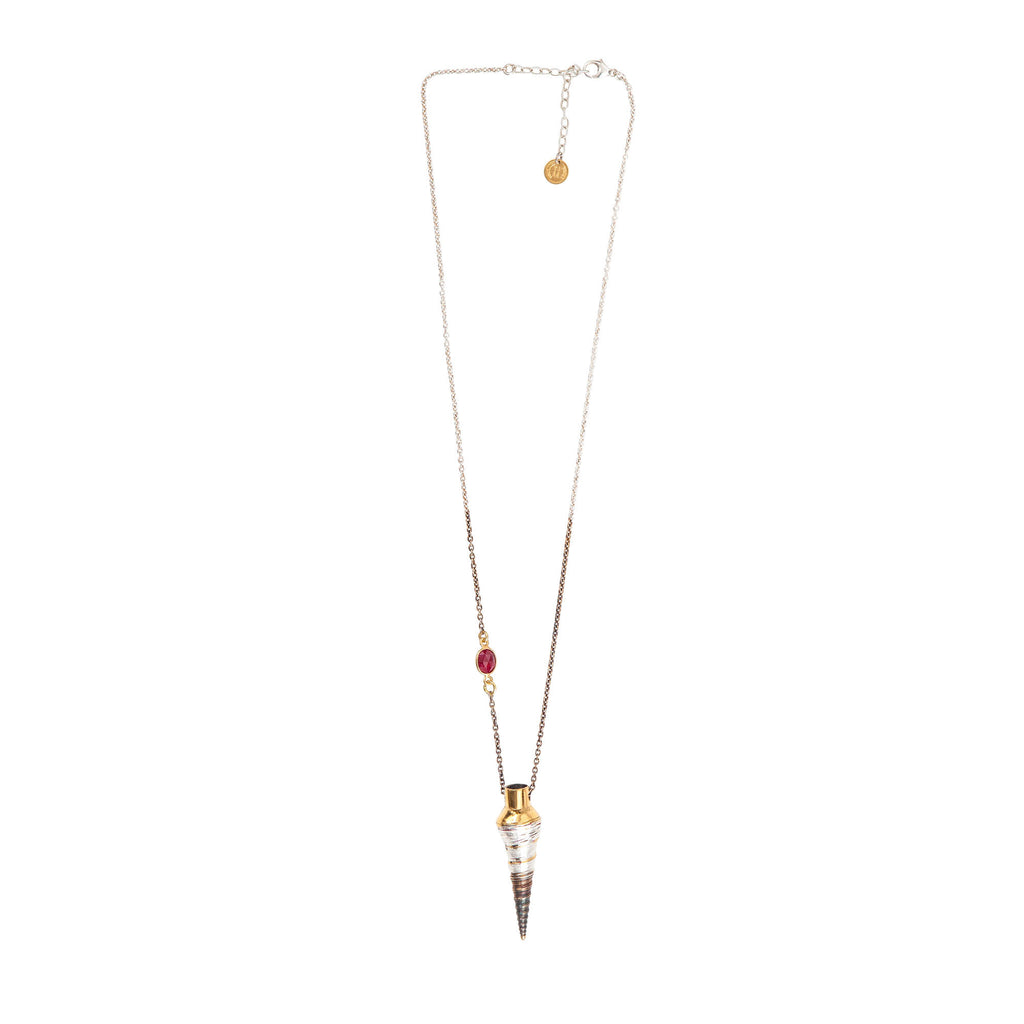 Nautilus silver chain necklace
£375.00
The centre shell is cast in bronze and finished with heavy sterling silver plating as well as 18 ct gold plating.
The adjustable chain is sterling silver and the stone is a dark red ruby.
This is a great every day necklace being original and eye catching along side being highly versatile with an ability to compliment many different outfits.
This item is currently out of stock. This item will take up to 3 to 4 weeks to ship.